Give a Special Woman the Gifts She'll Cherish
Browse beautiful gifts and signature gift sets for women in this collection. Each of these luxurious women's gifts is carefully crafted to evoke the romance in the everyday. Whether you're looking for the perfect holiday gift set or birthday gift for her, you'll find it here. Help your wife, mother, sister, daughter, or friend make every day more beautiful with our skin-pampering formulas and exceptional fragrances.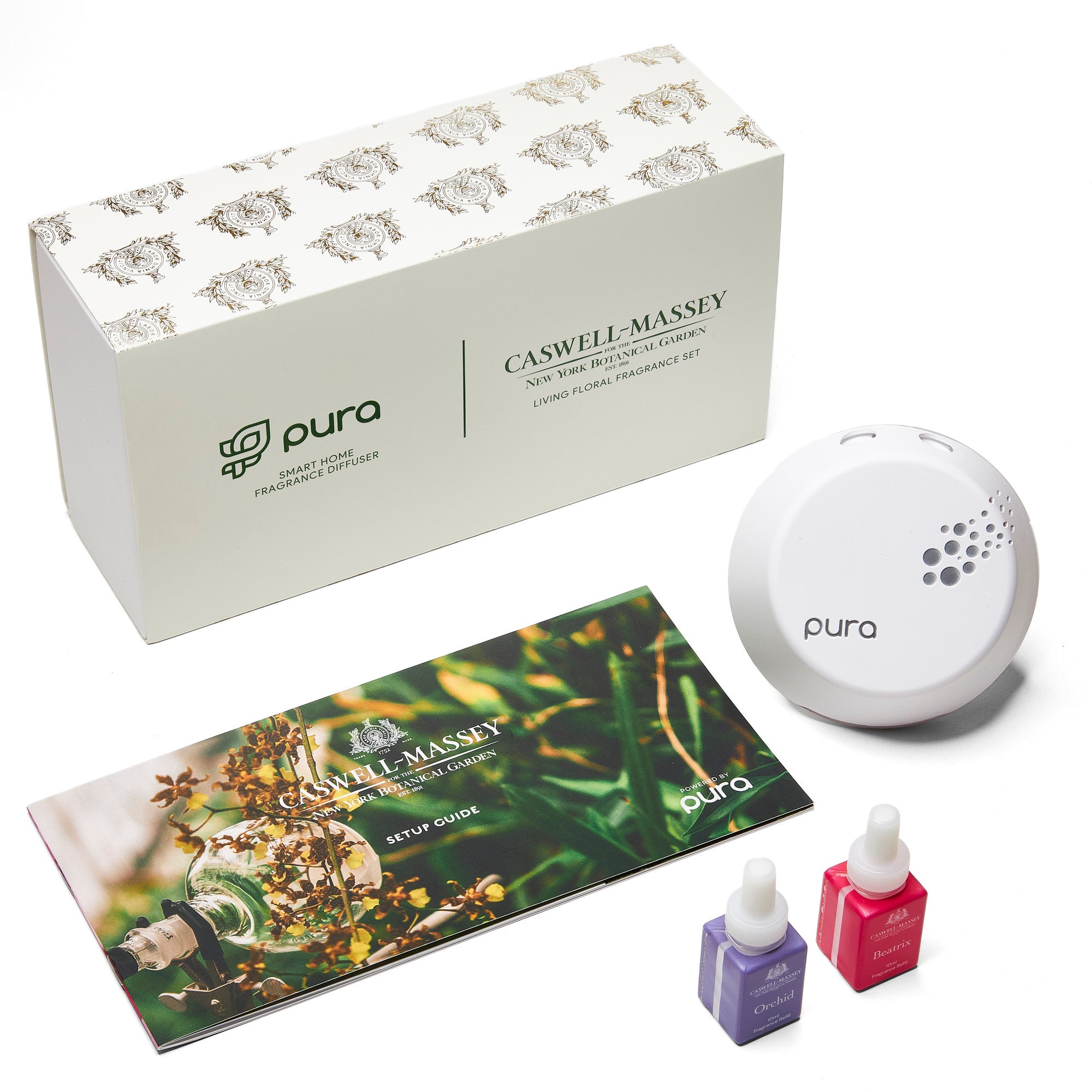 Bring the Garden Indoors
Pura Smart Home Diffuser
Whether you seek the delicate and exotic notes of Orchid or the timeless and classic fragrance of Rose, the Caswell-Massey and Pura collaboration allows you to infuse your living spaces with the scents and feelings that resonate with you. Embrace the future of fragrance and technology, where the art of perfumery meets the sophistication of smart home solutions.
Add matching floral soaps for an immersive housewarming exerience.
Buy Now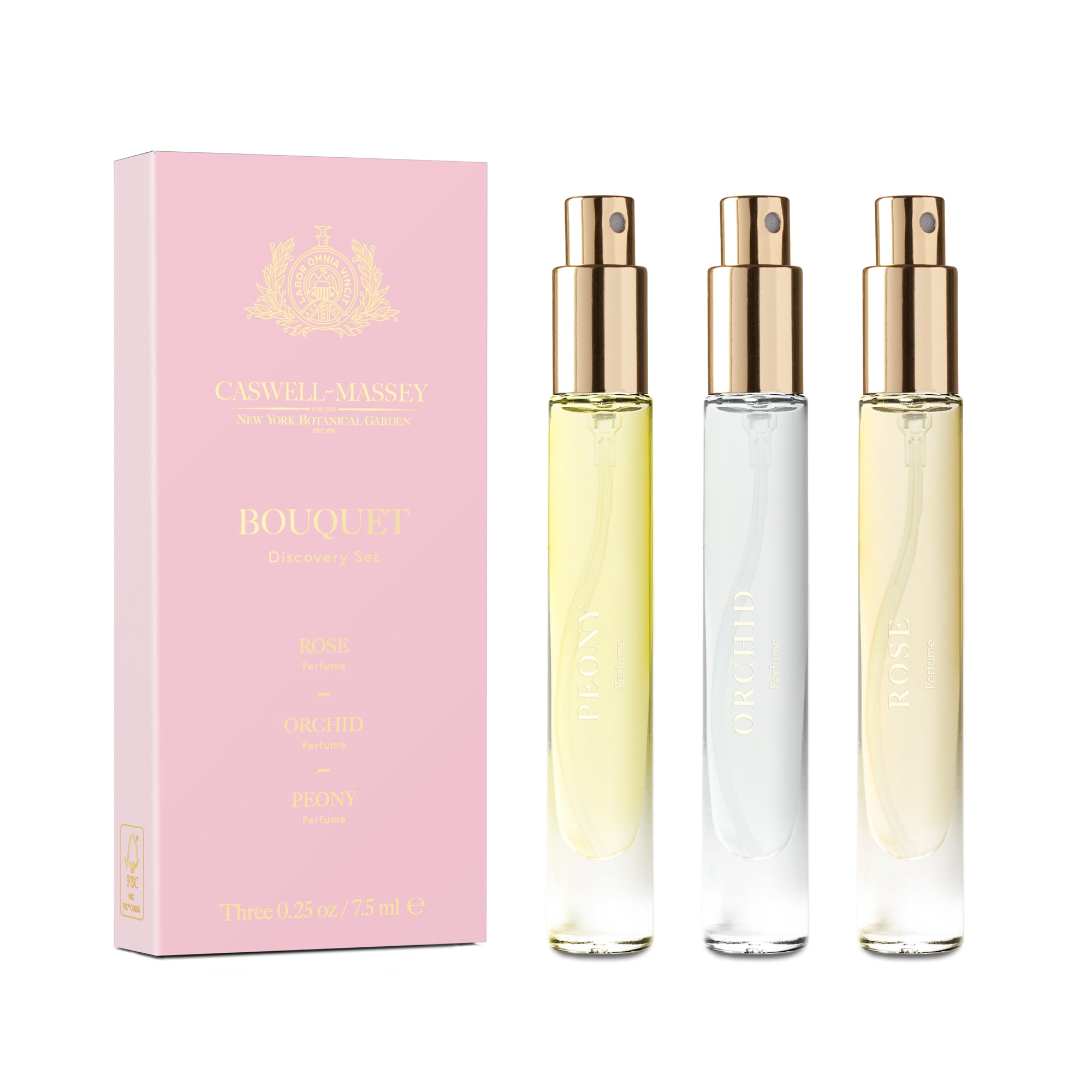 Floral Bliss
Bouquet Discovery Set
The Bouquet Discovery Set is not just a collection of perfumes; it's an invitation to explore the diverse and enchanting world of floral fragrances. She can try each perfume individually to appreciate its distinct character, and then experiment with combining them to create her personalized bouquet of scents.
Pair with the Bouquet 3-Soap Gift Set.
Buy Now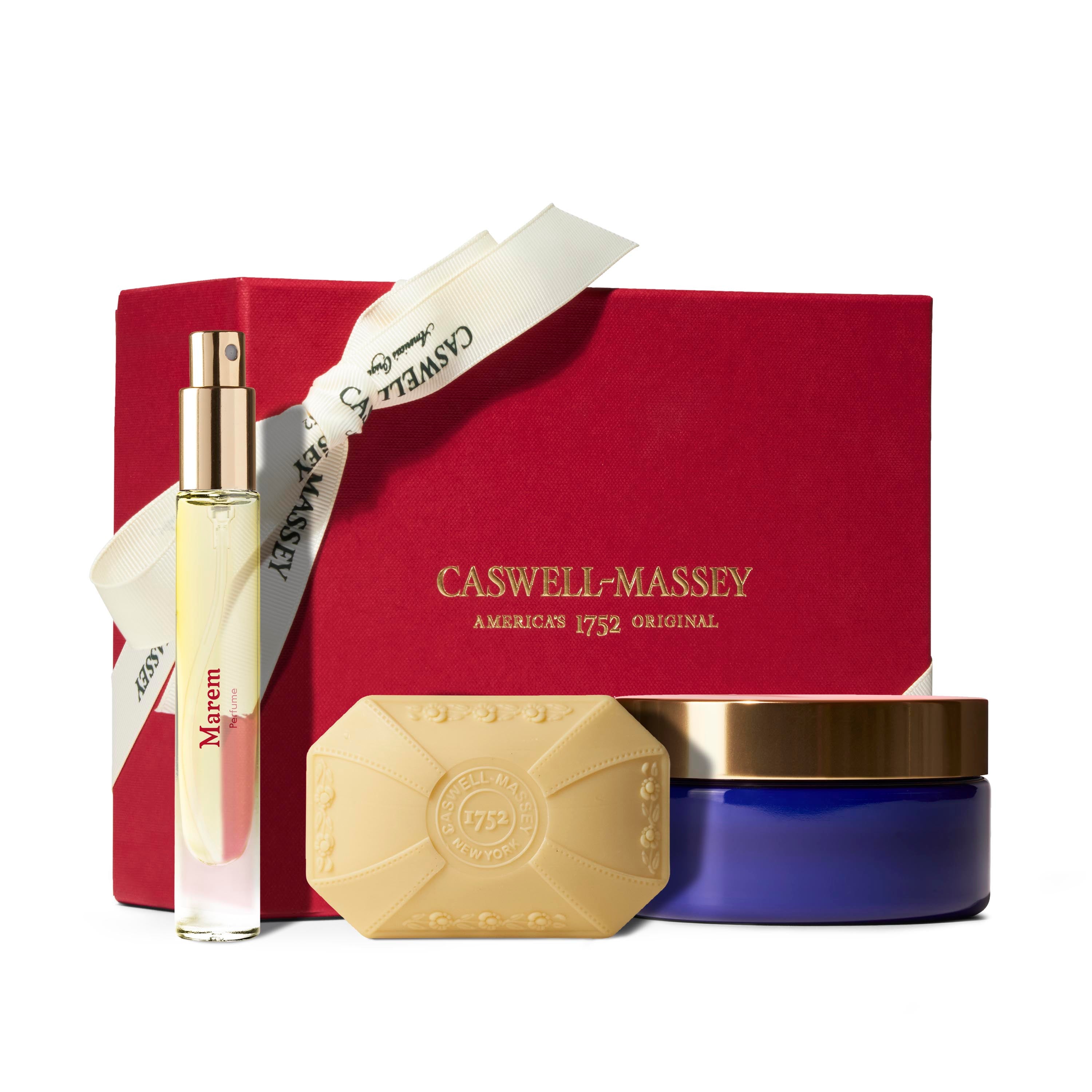 glamour and rebelliousness
Marem Gift Set
From the daytime elegance of the perfume to the indulgent richness of the body cream and the gentle cleansing of the soap, this set invites you to experience the timeless beauty of Marem in its entirety.
Pairs beautifully with more from our Rose Library here.
Buy Now
Looking for something that reflects her personal style?
Build a Personalized Self-Care Bundle Just For Her
Create a truly personalized and thoughtful gift for her by choosing from a diverse selection of individual products. Craft a custom self-care package tailored to her preferences and needs. Begin by pairing a soap bar with a matching fragrance. Opt for a perfume or eau de toilette that complements the soap, providing her with a layered and long-lasting scent. Next, complete the duo with a nourishing body lotion. Finally, consider including one of our attractive accessories, like one of acetate combs, boar bristle brushes, or nail accessories, elevating her styling experience. No matter which gifts for him catch your eye, you can be sure that they will reflect the commitment to quality that we've demonstrated at Caswell-Massey since our founding in 1752.
Women's Gift Sets: Soaps, Perfume Sets, and More Luxury Gifts
Gifts for Women
Since our founding in 1752, our products have been mindfully crafted with high-quality ingredients. The result is this collection of grooming and home products that turn everyday self-care into a truly pampering experience. Many of these gifts feature floral fragrances created as part of our New York Botanical Garden Collection. This selection even includes a Pura Smart Home Fragrance Diffuser that comes with popular NYBG fragrances, so she can fill her home with the fragrance of a garden wonderland.
Filters