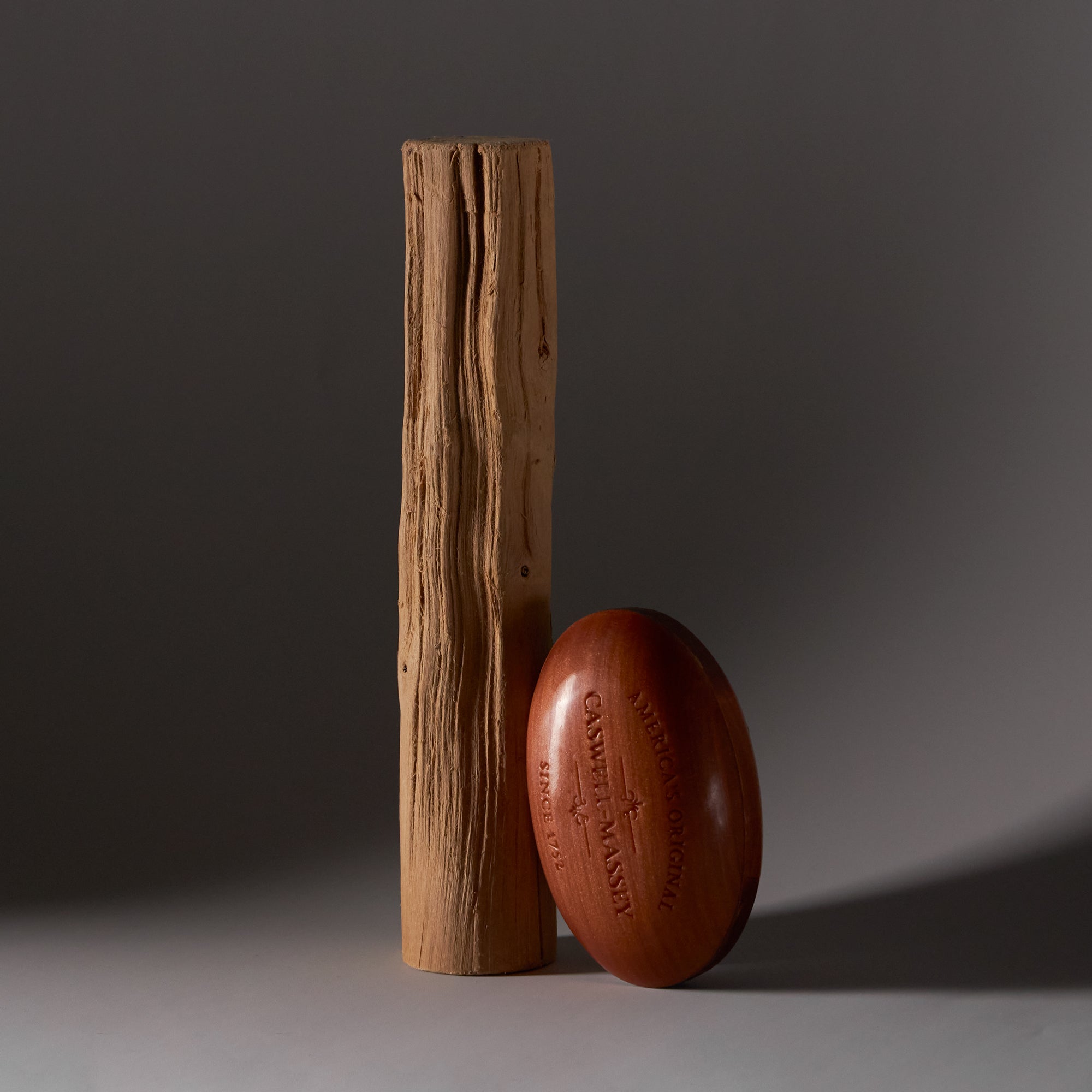 Caswell-Massey
The Sandalwood Collection
In creating, refining, and maintaining America's premiere fragrances, we offer two varieties of sandalwood. The soft Centuries Sandalwood is a balanced, beautiful expression of Australian sandalwood blended with light & smokey cypriol and a secret recipe of lush botanicals. In contrast, the sharp Woodgrain Sandalwood is a woody, warm fragrance with hints of musk, cedar, and citrus notes. Finally, our 2571 proves the versatility of sandalwood by harmoniously blending the freshness of bergamot and the spiciness of cardamon with the rich warmness of its sandalwood base.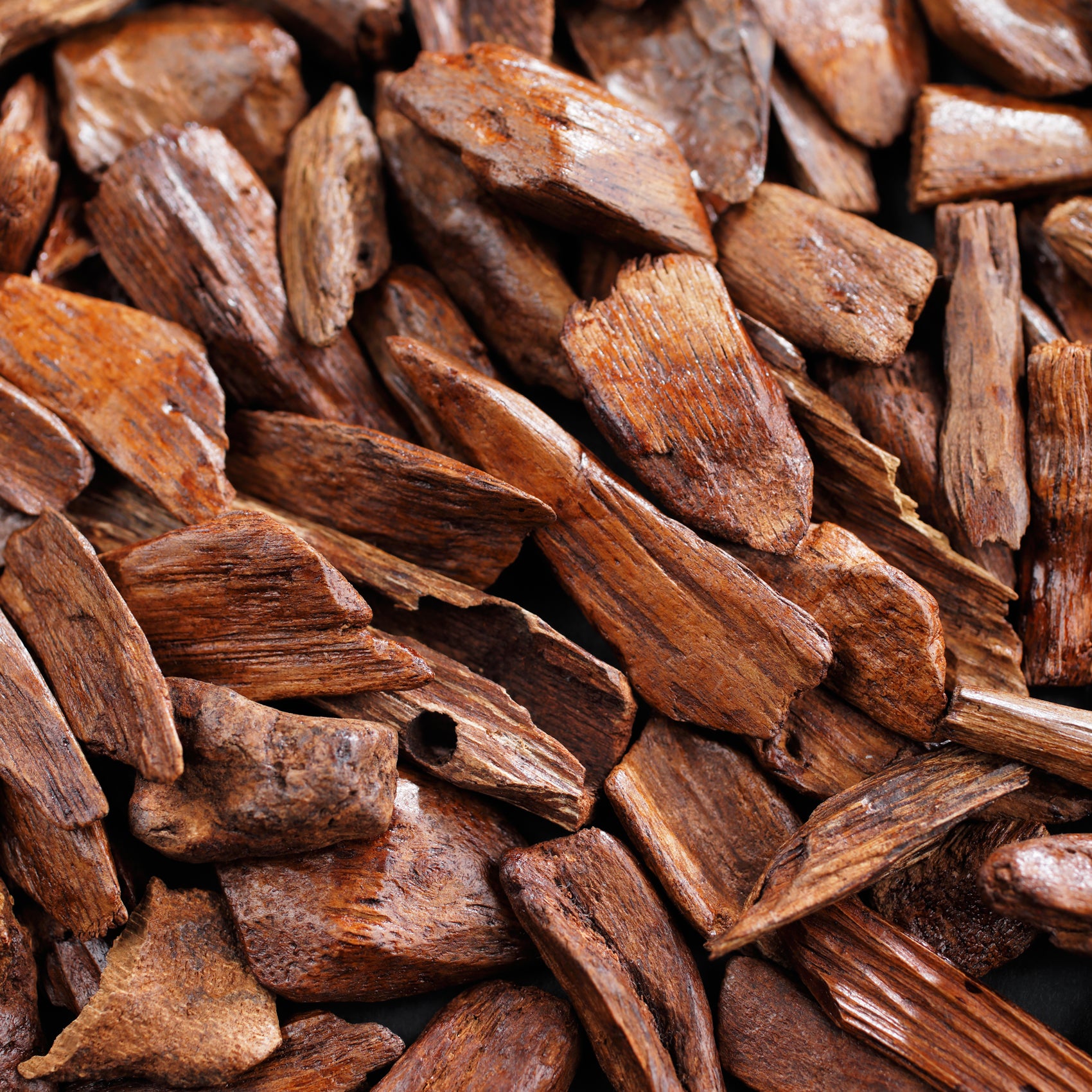 What does sandalwood smell like?
Sandalwood has a warm, earthy smell. As its name implies, it is also a woody scent, named for the fragrant sandalwood trees that are native to parts of India, Australia, and Southeast Asia, among other places. Sandalwood is one of the most popular fragrances in the world, enjoyed by men and women alike.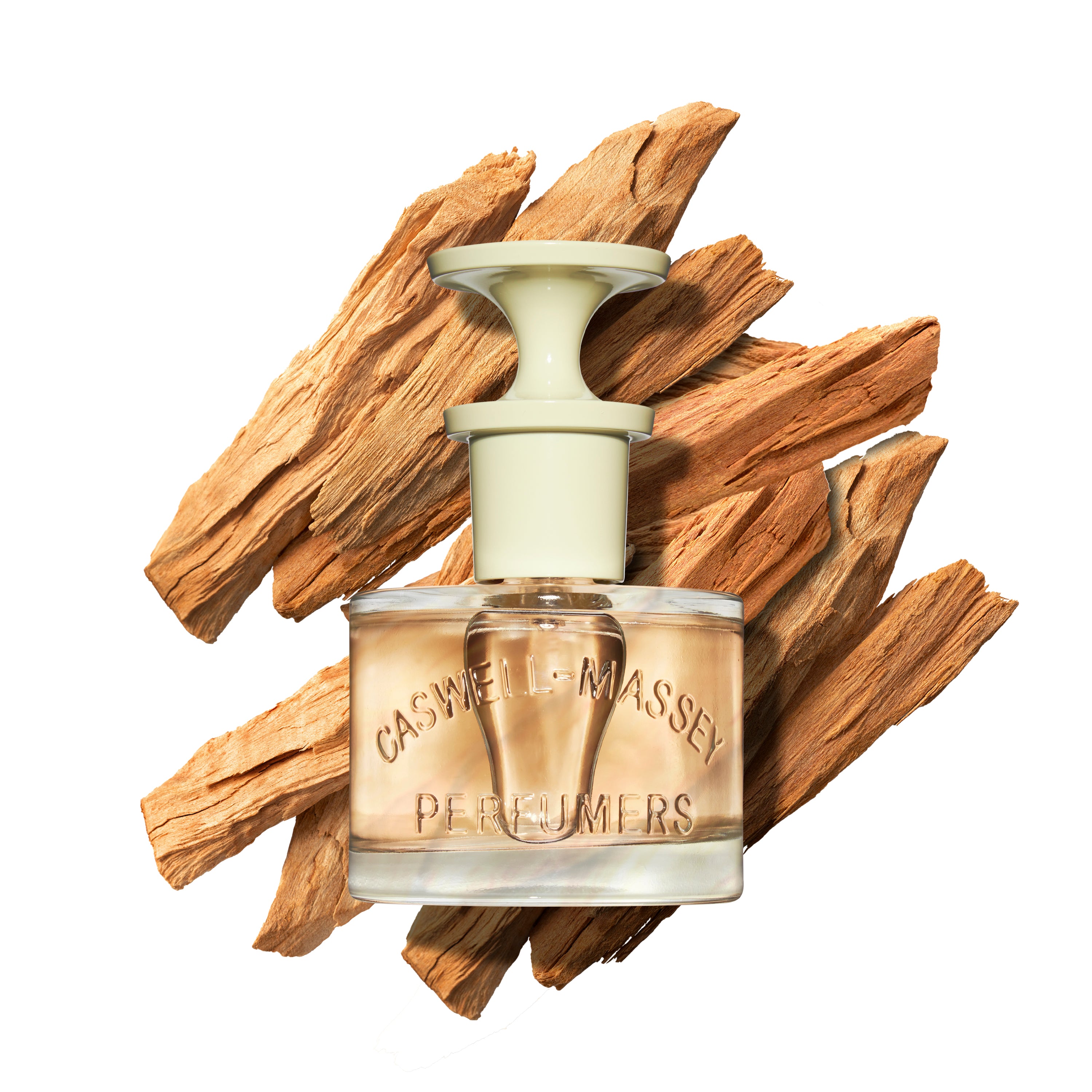 Centuries Sandalwood
Centuries Sandalwood offers a harmonious blend of sustainably sourced Australian sandalwood infused with the delicate interplay of light and smoky cypriol, along with a secret recipe of lush botanicals. This versatile, unisex scent is a perfect companion for any occasion, adapting seamlessly to every situation.
Shop Centuries Sandalwood Now
Woodgrain Sandalwood
At its core, Woodgrain Sandalwood showcases the deep and spicy richness of Santalum album, a prized sandalwood variety renowned for its warm, woody, and exotic aroma. This element forms the robust foundation of the fragrance, lending it depth and complexity.
Shop Woodgrain Sandalwood Now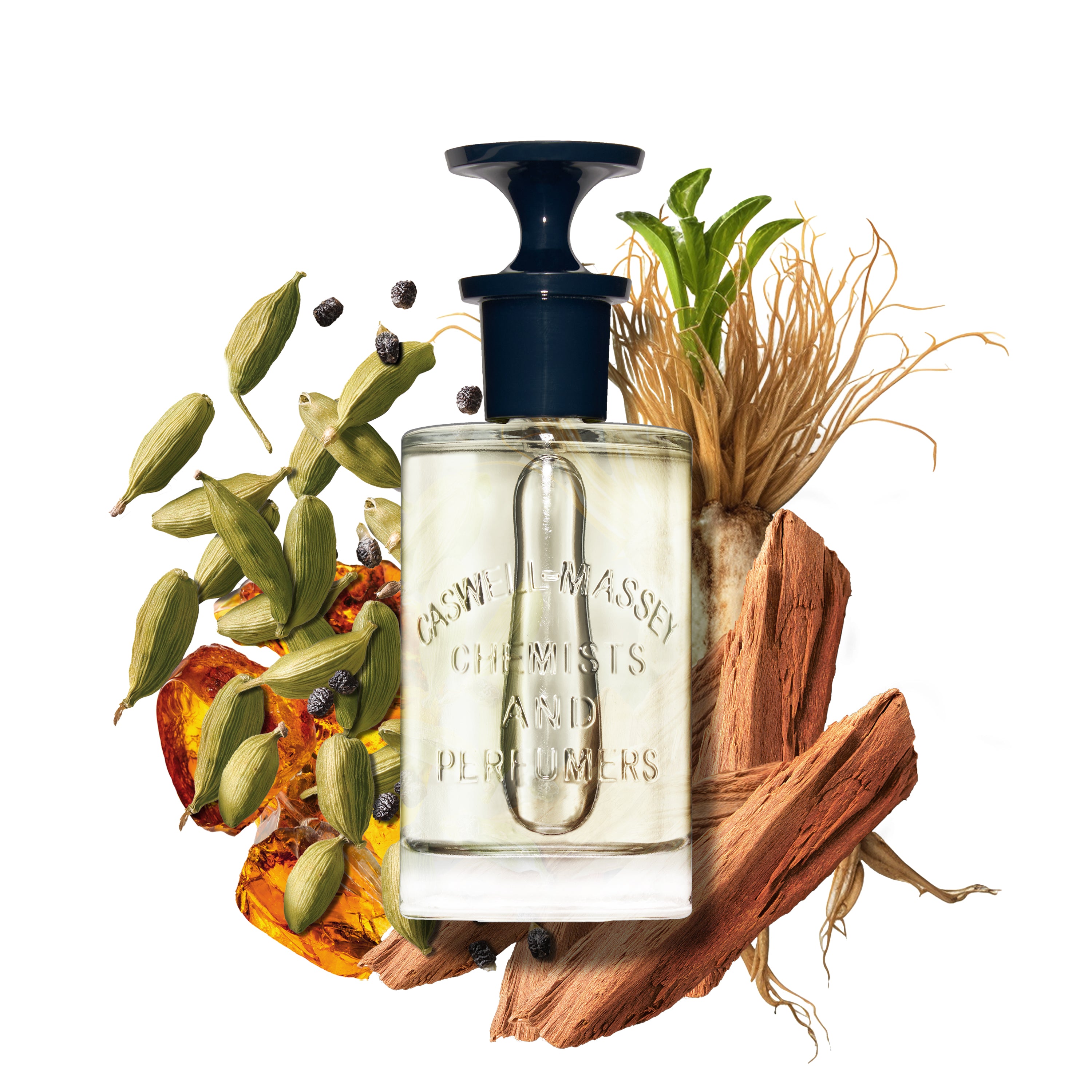 2571
2571 harmoniously blends a rich base of sandalwood, amber, and vetiver with the fresh and invigorating notes of bergamot and cypress. This composition creates a scent that is truly well-rounded and complex.
Sandalwood Cologne, Soap, and More
The Sandalwood Collection
Our Sandalwood Collection includes a wide variety of sandalwood-scented products, from sandalwood perfume to soap. Choose our triple-milled bar soap available in our Centuries and Woodgrain Sandalwood scents for a rich lather that cleanses skin and leaves it lightly scented. You'll also find personal fragrances for men and women here, including our popular Woodgrain Sandalwood Cologne and our 2571 Eau de Parfum, which combines a base of sandalwood, amber, and vetiver with notes like bergamot and cypress for a complex, well-rounded scent. This collection even includes sandalwood hand creams, shave cream & aftershave, and soap gift sets. 
Choose products for the sandalwood lovers in your life, or as an everyday luxury for yourself. No matter who you're shopping for, you can be assured that each item in this collection is crafted to the highest standards of quality by Caswell-Massey.