The Ultimate Hair Brush Guide
When it comes to your hair, the perfect brush or comb will make a world of difference in grooming and styling your tresses. Fine hair, curly hair, short hair, long hair, color treated…in a world full of choices, we have your expert guide below. The tools you choose will make a huge difference - and trust us, your hair will thank you. 
STANDARD PURE BOAR BRISTLE HAIR BRUSH
If you have color-treated hair and prefer a glossy look, use a pure boar brush. The pure boar bristles are extremely gentle on damaged or color-treated hair. The unique structure of the boar bristle carries natural oils from the scalp to the end of the hair shaft, repairing dry hair and adding lustrous shine.
STANDARD BOAR BRISTLE & NYLON HAIR BRUSH
Like the thought of gentle bristles, but it doesn't quite get the job done? Consider trying a boar bristle and nylon brush. This is the most popular among hair stylists because it works well on almost every hair type! Boar bristles are ideal for distributing natural oils and adding shine, while nylon bristles are perfect for detangling stubborn hair.
TRAVEL DETANGLER COMB
For hair care on the go, consider using a travel detangler comb to maintain your unique style throughout the day. It fits perfectly in your pocket or purse and allows you to keep your hair looking flawless despite wind, rain or snow.
7" DETANGLER COMB
One of the biggest mistakes people make is brushing wet hair with a normal hair brush. By doing this, you risk damaging and tearing out your hair. To achieve tangle-free wet hair without damage, use a detangler comb. The comb's wide teeth detangle hair without pulling and snagging. Keep one in your shower to help evenly distribute conditioner while preventing tangles.
Pro Tip: Essential Oil!
One of the best tips we've gotten came from our Essential Oils expert, Michelle Gagnon: Use a few drops of our Isle of Roses Hair Oil to your brush or comb before styling. This distributes a bit of oil throughout your hair, helping to maintain healthy roots and moisture in your scalp, while also adding a beautiful natural fragrance to your hair. This is a great way to maintain shine with a minimal amount of product. Try it for a few days, adding to either wet or dry hair, and you'll immediately see beautiful results! 
And for the gentlemen, oils work just as well in your hair as well. Oils are a great way to return moisture to over-washed hair and dry scalps that can leave hair unwieldy and brittle. Oils are especially great for those with wavy and curly hair who don't want hair weighed down by heavy pomades or styling products. And don't forget about facial hair! Beards are especially adept at wicking moisture away from the skin beneath, leaving skin feeling dry and itchy. Adding a Face & Beard Oil  tames wiry beards and facial hair while repairing damaged skin underneath which helps promote the healthy growth of facial hair.
Pro Tip: Cleaning Your Hair Brush
Simple cleaning is all it takes to increase longevity and maximize the performance of your brushes. Begin by removing all hairs from the brush. For ease of removal, dampen bristles before removal of hairs. You'll then want to simply make a cleaning solution using your favorite shampoo. Mix one part shampoo to two parts of water and then wash the brush by gently massaging the bristles. Once complete, rinse thoroughly with water and dry with a towel and allow the brush to continue to air dry.
Caswell-Massey is proud to offer all of these various styles on our website. For more information, please visit the link below, and for any questions don't hesitate to contact us at care@caswellmassey.com.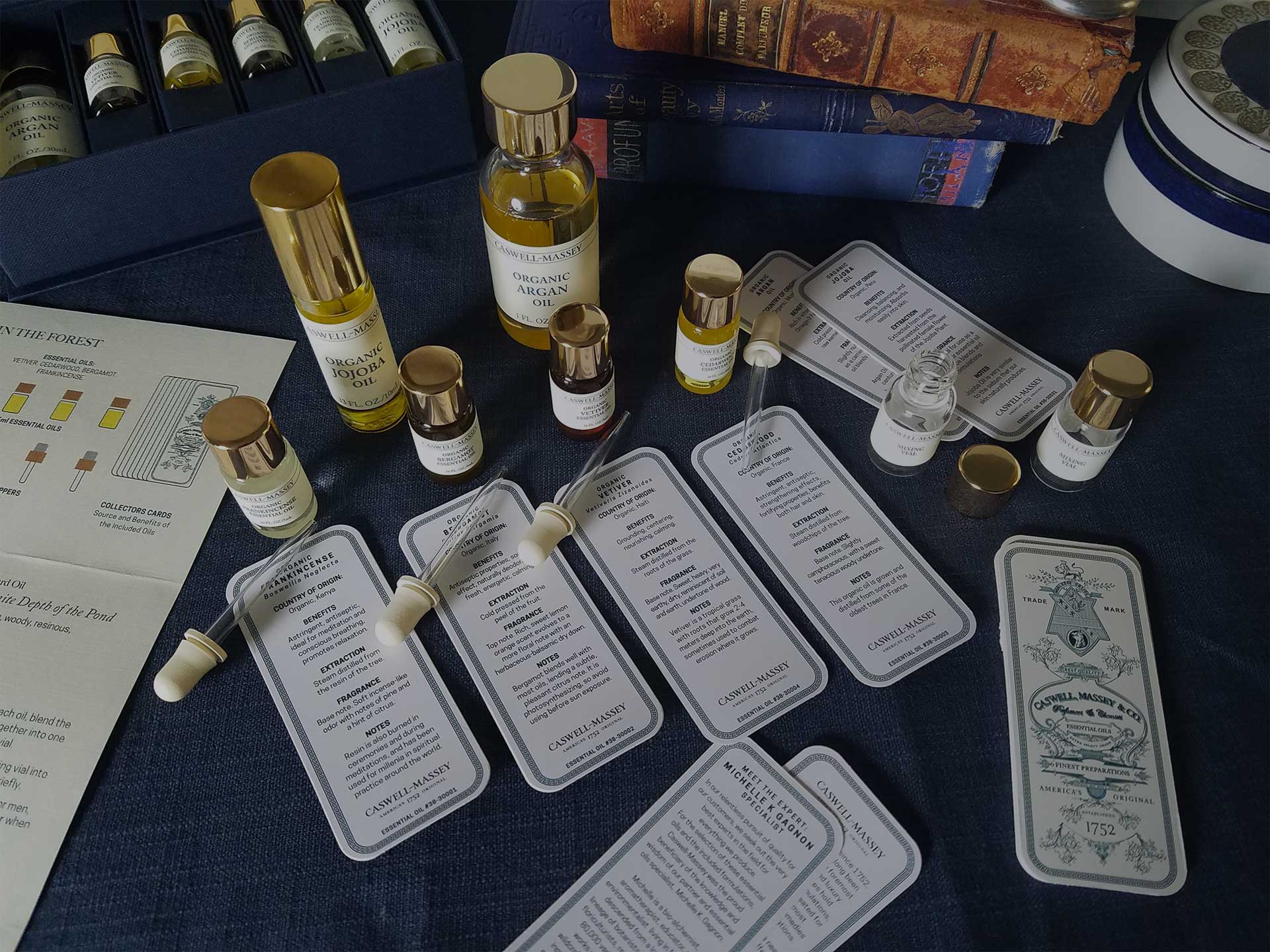 Apothecary
Luxurious Essential Oils in Collaboration with NY Bio-Alchemist Michelle K. Gagnon
Read more