Caswell-Massey®
Yellowstone Fragrance Tonic Discovery Set
SKU: 38-50035
This collection was created in partnership with Yellowstone Forever, the official non-profit partner of Yellowstone National Park. The fragrance essences of rare botanicals unique to the park were derived from living florals in different regions of the territory. Proceeds from these products support Yellowstone Forever's mission of plant research and park conservation, horticulture, and education, to ensure Yellowstone remains an incredible resource for generations to come. Learn more about the Yellowstone Living Floral project by reading our Journal here and view this brief video here. 
Shop our entire family of Yellowstone products here.
Lake: A bright aquatic floral, Lake combines notes of citrus, floral, and musk to capture "mountain sunshine in a bottle."
Old Faithful: Fresh botanicals and strong notes of pine smoke allow Old Faithful to evoke the perfect around-the-campfire feeling.
Tower Fall: An unusual floral with woodsy pine and mineral notes, with Tower Fall you can close your eyes and find yourself on a rock under the most magnificent waterfall.
Mammoth: To recreate the perfect fresh-blossom smell after the snow breaks for the season, Mammoth combines notes of hay-grass and citrus with woody, earthy notes.
Canyon: A floral blend with pine, cedar, and moss; evokes the immense beauty of sky-piercing mountains that frame a massive canyon.
A portion of proceeds supports 

Yellowstone Forever
Five 15 ml spray bottles

Sustainably packaged using FSC-certified paper

Made with natural essential oils produced with solar power

No parabens, sulfates, or phthalates

Cruelty free

Made in the USA
Our 
Yellowstone Living Floral Collection
 f
eatures fragrances and oils made using living floral ingredients from Yellowstone National Park in partnership with Yellowstone Forever, the official non-profit partner of Yellowstone National Park. Purchase of these products supports 
Yellowstone Forever's
 mission of engagement and support through education and fundraising for the park, to ensure Yellowstone remains an incredible resource for generations to come. 
Customer Reviews
Write a Review
Ask a Question
09/12/2021
Paul G.

United States
Yellowstone fragrances
All five fragrances are distinctly different but all 5 have a very fresh scent.
09/02/2021
John H.

United States
A Wonderfully Heady Sampler
I am continuing to enjoy this set as each morning I'm cycling through the scents one day at a time. With continued note-taking, I'm sure that I'm close to describing in words each fragrances' layers. The next problem will be selecting which ones to buy in a larger format; I might end up getting one of each! Florals, oud musks, deep herbs and clean minerals are words that describe this collection.
09/01/2021
Amber E.

United States
YELLOW STONE YELLOW YEAH
These are some of the most unique scents that Caswell and Massey offer. I enjoy these scents the most after I bath and have fresh skin and can smell these scents in there most pure scent. Each one is so unique that I find myself trying each one on different days. Each one has grown on me as I smell the complexities and earth tones that each one offers. From woodsy, to musty, to fresh you will not be disappointed if you want a new scent that no one else or at least no one else I know smells like. At first I loved the Lake then I moved on to Canyon and Tower Falls, I still am discovering Old Faithful and just sprayed Mammoth while writing this. Whats nice about this set is that they soften as they are worn to reveal even more subtle layers of earth scents. Love everything about these!
09/01/2021
Caswell-Massey®
Thank you, Amber, so much for the wonderful and thoughtful review! The Yellowstone Collection is definitely one of our favorites as well and it was an honor being able to create it along with expert's from the Park. Here's to many more happy wearings of the fragrances!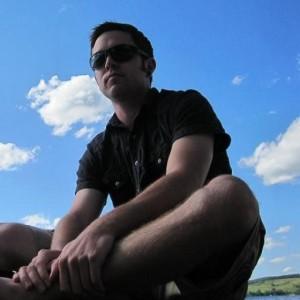 MC
07/13/2021
Matthew C.

United States
A wonderful set
While I think the Old Faithful scent is my favorite, I truly enjoy each of the scents in this collection. My wife is a fan of all the scents, and has even taken to wearing the Lake scent herself.