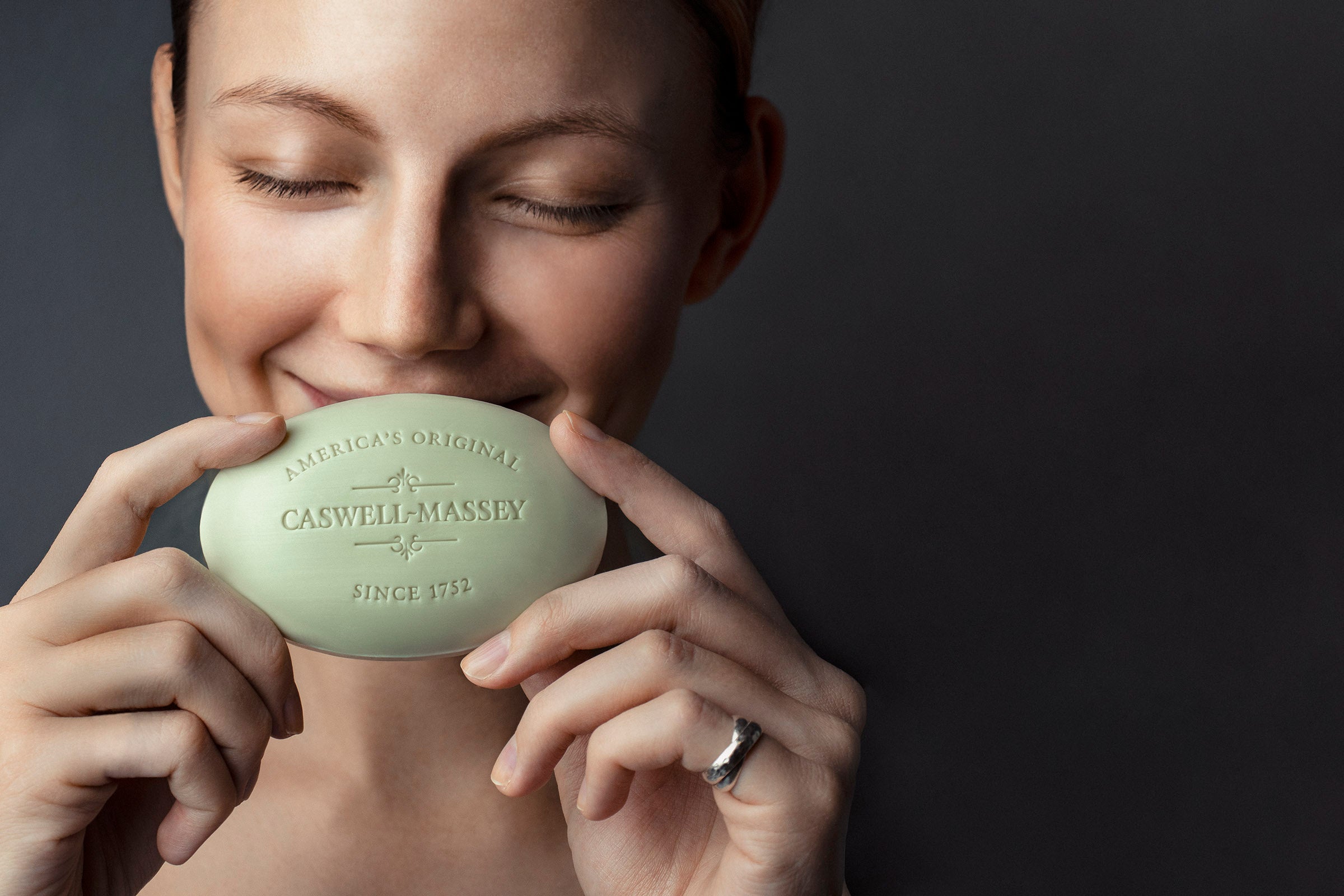 The Perfect Remedy
America's Original.
Since 1752, Americans have relied on Caswell-Massey as their source for Soap, Skincare and the natural remedies they need to stay clean and healthy. Our Hand Creams, Bar Soaps, Essential Oils and Skin Care products are as important as ever, and we still make them in America.
The Best Bar Soap in America
Our time-tested Almond Soap has been called the very best soap in America. Formulated with skin-softening Aloe Vera extract, Vitamin E and the wonderful smoothing benefits of Sweet Almond Oil work to deeply nourish skin. A must-have item in the bath with a familiar, comforting natural almond fragrance. 
Make your bath ritual more indulgent with our plant-based, triple-milled Cucumber Bath Soap with Elderflower Extract. Gentle and moisturizing with a fresh scent, it's a revitalizing, energizing experience. The formula was inspired by the cucumber and elderflower blend that has been a favorite in Caswell-Massey apothecary products for more than 150 years.
Our Best Remedies for Skincare
Our Centuries Lavender Hand Cream has Shea Butter, Aloe Vera, Chamomile, Yarrow, Botanical Extracts, Hops, Avocado Oil and Rosemary with calm and relaxing scent of our Centuries Lavender EDT and Bath Soaps. This non-greasy formulation is made with all natural oils and powerful extracts to protect, hydrate and condition dry, chapped hands and restore a youthful smoothness to skin.
Rose Zephyr Essential Oil is a beautiful, smooth and revitalizing essential oil blend using the most exquisite essential oils available. This blend was created around Moroccan Rose Oil, which has excellent balancing and moisturizing properties, along with Vetiver, Cedarwood, Bergamot, Frankincense and just a drop of Organic California Grapefruit Essential Oil in an Organic Argan and Jojoba Oil Base.